Get Ready to Boogie and Enjoy the Groove
Welcome to the world of Funky Time live casino game, the latest sensation brought to you by Evolution Gaming. This sweeping review will dive deep into the groovy features, thrilling bonuses, and captivating gameplay that make Funky Time a must-play experience for casino enthusiasts. Prepare to embark on a journey back to the funky disco era of the 1970s, where dazzling lights, infectious beats, and mind-blowing multipliers await.
Best Funky Time Casino Sites to Enjoy the Game
Get ready to boogie and experience the thrill of Funky Time at these recommended online casinos.
Funky Time Live Casino Game by Evolution Gaming
Funky Time live game is the culmination of Evolution Gaming's continuous pursuit of innovation and excellence in the realm of live game shows. Building upon their success with renowned titles like Monopoly Live and Crazy Time, Evolution has once again pushed the boundaries of live gaming with Funky Time. This game introduces its proprietary Digiwheel technology, acquired in 2021, which takes the gameplay to new heights.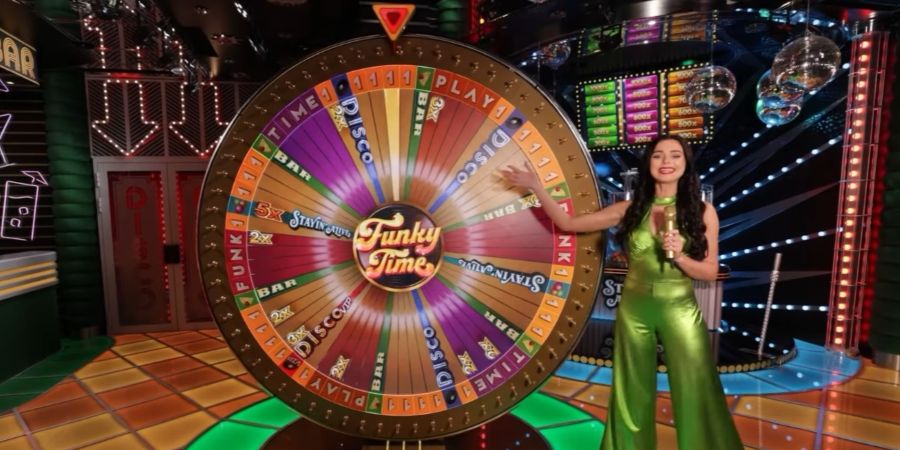 With a mesmerizing 64-segment prize wheel and four electrifying bonus rounds, Funky Time promises an immersive and rewarding experience. The game captures the essence of the disco era, allowing players to relive the nostalgia and groove to the funky tunes while chasing substantial multipliers. Evolution Gaming has truly outdone itself with this remarkable creation, setting the stage for an unforgettable gaming session.
Funky Time Release Date and Availability
Funky Time release date is May 2023, promising to transport players to a world of disco fun and lucrative opportunities. As an online live casino game, Funky Time will be available for players to enjoy from the comfort of their own homes, bringing the thrilling casino experience directly to their screens.
Getting Your Groove On: How to Play Funky Time Online
Playing Funky Time is a breeze, even for newcomers to live casino games. The rules are straightforward, ensuring that players can quickly grasp the mechanics and get into the action. To begin your funky adventure, follow these simple steps: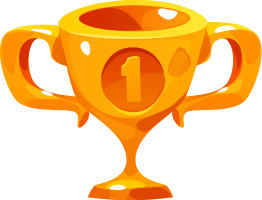 Step 1
Place Your Wager: Set your desired wager amount, which can range from $0.10 to $1,000, although the upper limit may vary depending on the casino.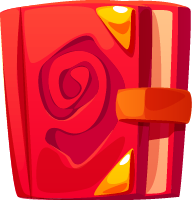 Step 2
Select Your Bets: Choose the wheel segments you wish to place your bets on from the 17 available options displayed at the bottom of the screen. The simplified layout makes it easy to navigate and make your selections.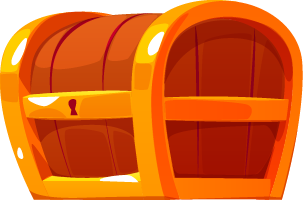 Step 3
Betting Chips at Your Fingertips: Conveniently located under the table, you'll find betting chips ranging from $0.10 to $500. These chips provide seamless accessibility, allowing you to place your bets effortlessly.
Funky Time Results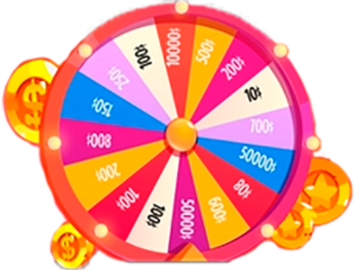 The anticipation builds as the wheel spins and the results of Funky Time are revealed. Each spin brings the possibility of exciting wins and multipliers. Will you hit the jackpot in the Bar Bonus? Or will you unleash your best dance moves in the Disco Bonus? Only the Funky Time results will tell.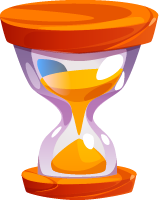 The game results can be seen during the live gameplay or by reviewing the outcomes of previous spins. The Funky Time live stream and online platforms that offer the game are great sources to witness and explore the exciting results of this immersive live casino experience.
Groovy Bonus Rounds: Unleashing the Funky Rewards
Funky Time takes the excitement up a notch with four sensational bonus rounds, each designed to enhance your winnings and keep you entertained throughout your gaming session. Brace yourself for a disco-infused adventure as we explore these bonus features in detail:
1. Bar Bonus: Sip and Multiply Your Wins
The Bar Bonus is a frequent occurrence in Funky Time Live, occupying six spots on the wheel. When triggered, you'll be greeted by the Evolution robot bartender, ready to serve you three tantalizing drink options. Behind each drink hides a unique multiplier that will be applied to your wager, determining your bonus winnings. This interactive feature adds an element of suspense and allows you to test your drink selection skills. Choose wisely and watch your winnings multiply as you sip your way to success.
2. Disco Bonus: Bust a Move and Gather Multipliers
Are you ready to hit the dance floor with Mr. Funky himself? The Disco Bonus invites you to showcase your dancing skills amidst a lively atmosphere filled with dazzling lights and infectious beats. As the wheel spins, Mr. Funky takes center stage, swaying to the rhythm and collecting multipliers along the way. Your goal is to keep up with his funky steps and maximize your rewards. The Disco Bonus guarantees an exhilarating experience that will have you grooving to the music while enjoying the thrill of multiplying your winnings.
3. Stayin' Alive Bonus: Dance Your Way to Big Wins
No disco-inspired game would be complete without a tribute to the iconic track "Stayin' Alive." The Stayin' Alive Bonus infuses the timeless energy of this classic song into the gameplay. Before the bonus round begins, you'll be prompted to select a ball in green, purple, or orange. As balls are drawn from the machine, their corresponding multiplier meters increase. Once all the bonus balls have been drawn, the multiplier value of your selected ball is applied to your wager. Get ready to put on your dancing shoes, groove to the beat, and aim for impressive wins with the Stayin' Alive Bonus.
4. VIP Disco Bonus: Dance with Mind-Blowing Multipliers
Reserved exclusively for VIP players, the VIP Disco Bonus takes the excitement to unparalleled heights. This bonus round offers a dance floor experience like no other, surrounded by multipliers worth 50x, 250x, 500x, and an astonishing 1,500x. As the wheel spins, Mr. Funky immerses himself in the dance floor action, collecting massive multipliers along the way. The round concludes when Mr. Funky exits the dance floor, leaving you with potentially substantial rewards. With its exclusive position on the wheel, the VIP Disco Bonus holds the key to extraordinary wins for the most discerning players.
Funky Time Odds: Understanding Your Chances
In Funky Time, the wide range of betting options, coupled with the 64 spaces on the wheel, presents numerous opportunities to win. Understanding the winning chances associated with each bet can help you make informed decisions and increase your profitability. Refer to the table below for an overview of the winning chances for each bet option:
| Bet Option | Winning Chance |
| --- | --- |
| Number 1 | 43.75% |
| Any Letter | 37.50% |
| Bar Bonus | 9.38% |
| Disco Bonus | 4.68% |
| Stayin' Alive Bonus | 3.13% |
| VIP Disco Bonus | 1.56% |
Knowing these probabilities allows you to strategize your bets and make calculated moves to optimize your winning potential.
Funky Time Strategy: Tips to Maximize Your Enjoyment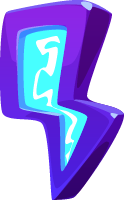 While Funky Time is a game of chance, having a strategy can help you optimize your winning potential and make the gameplay more thrilling. Here are a few tips to keep in mind:
Manage Your Bankroll: Set a budget for your gaming session and stick to it. This ensures responsible gambling and prevents overspending. Explore Different Bet Options: Funky Time offers various betting options, each with its own winning chances. Experiment with different bets to find a strategy that suits your preferences.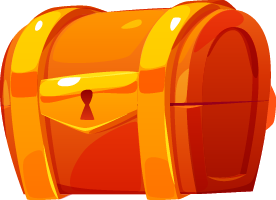 Take Advantage of Funky Time Bonus Rounds: The bonus rounds in the game can significantly boost your winnings. Focus on triggering and making the most of these exciting features.
Stay Informed: Keep an eye on Funky Time live stream and online reviews to stay updated on any new strategies or tips shared by experienced players.
Remember, while strategies can enhance your gameplay, there is no foolproof way to guarantee wins in a game of chance. Enjoy the experience and play responsibly.
Our Funky Time Impression
Funky Time by Evolution Gaming is a game that seamlessly blends the retro vibes of the 1970s disco era with the excitement of live casino gaming. With its cutting-edge Digiwheel technology and captivating bonus rounds, Funky Time offers a truly immersive and rewarding experience for players.
Prepare to boogie, place your bets, and let Funky Time transport you to a world of disco fun and lucrative opportunities. Evolution Gaming has once again proven its mastery in delivering exceptional live casino games, and Funky Time is a testament to its commitment to innovation and player satisfaction.
FAQ
What is Funky Time?
✔️ Funky Time is an exciting live casino game developed by Evolution Gaming that transports players to the disco era of the 1970s. It features a 64-segment prize wheel and captivating bonus rounds.
Where can I play Funky Time?
✔️ You can enjoy Funky Time at various online casinos that offer Evolution Gaming's live game shows. Check out our recommendations.
What are the key features of Funky Time?
✔️ Funky Time introduces Evolution Gaming's Digiwheel technology, a 64-segment prize wheel, and four exciting bonus rounds: Bar Bonus, Disco Bonus, Stayin' Alive Bonus, and VIP Disco Bonus.
Can I play Funky Time on mobile devices?
✔️ Yes. The mobile version of Funky Time is compatible with both Android and iOS devices. Whether you have an Android smartphone, iPhone, or iPad, you can access and play Funky Time seamlessly on your preferred device. Just ensure that your device meets the minimum system requirements and has a stable internet connection for smooth gameplay.